PLEASE BE

ADVISED
---
3/16/2022 - The Ministry of Community, Children and Social Services (Ontario Works)  has received reports of phishing calls targeting social assistance clients. Clients have reported receiving calls from a recorded message identifying as "social services" and advising the client that their file has been permanently deleted due to fraudulent activity. Clients have been instructed to "press #1 for further information."
Please be advised to  NOT  select, open, or click on any option or link as this, or similar messages, may be fraudulent. Do not release personal information to any caller.
For additional information on what individuals should do if they receive a potentially fraudulent message, please visit the following Government of Ontario website: https://www.ontario.ca/page/report-scam-or-fraud

Please click here to read ... 
About Ontario Works
The Ontario Works program provides financial assistance to individuals and families (participants) in financial need.
The program is designed to provide support and assistance to participants as they work towards stability and employment.
By meeting the requirements of the Ontario Works Act, individuals will participate in seeking employment, skill development, volunteering, gaining self-employment, and/or completing basic education.
Our office
The Office is located at 540 Albert Street East.
Office hours are Monday to Friday 8:30 a.m. – 4:30 p.m. (excluding holidays)
Main switchboard: 705-759-5266
Intake line: 705-759-2130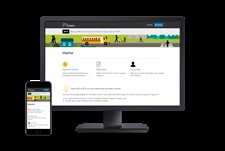 My Benefits
MyBenefits is an online service available to residents of Ontario who are active Social Assistance recipients. This online channel is available on a 24/7 basis allowing participants to see their case information and report changes through their desktop, tablet or cell phone.
With MyBenefits, participants can:
Check payment history and view a breakdown and status of each payment
Report earned income against an existing employer on file in SAMS and track the status of earned income submissions
Report address and phone number changes
View profile information (e.g. phone number, email, household members)
View letters
Anytime – Anywhere – Any Device!   www.ontario.ca/mybenefits