Message from the Board Chair
On behalf of the District of Sault Ste. Marie Social Services Administration Board, I would like to welcome you to our website.
I am proud to serve as the DSSMSSAB Board Chair. As board members, we take immense pride in championing our mission to help people, build lives and strengthen community. We are also passionate about the work that our Social Services employees do every day connecting those in need with a variety of services and working to build a fully engaged community where everyone is valued, respected and recognized.
Our Board meets regularly to conduct business relating to Social Services for our district that includes Sault Ste. Marie, Prince Township and 31 Unincorporated Townships that stretch from Sault Ste. Marie to Montreal River.
Under our purview are the services provided through Ontario Works, Early Years Services, Housing Services and EMS Land Ambulance.
We are dedicated to ensuring that these services are provided in a caring but efficient and cost-effective manner.
Sincerely,
Luke Dufour
2020 DSSMSSAB Chair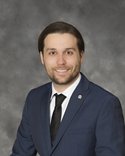 Chair
Luke Dufour
(SSM City Councillor)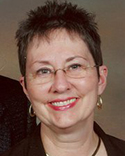 Vice Chair
Janet Gawne
(Sault North)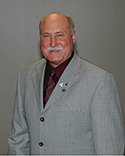 Secretary
Ken Lamming
(Mayor - Prince Township)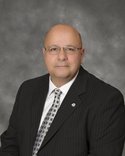 Treasurer
Marchy Bruni
(SSM City Councillor)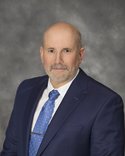 Director
Paul Christian
(SSM City Councillor)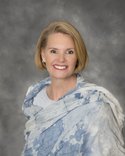 Director
Sandra Hollingsworth
(SSM City Councillor)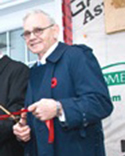 Director
David Edgar
(Sault North)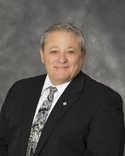 Director
Rick Niro
(SSM City Councillor)
Staff
Office Locations and Mailing Addresses:
District of Sault Ste. Marie Social Services Administration Board
Administrative Offices
390 Bay St. #405
P. O. Box 277
Sault Ste. Marie, ON
P6A 5L8
Tel: (705) 942-7735
Fax: (705) 253-4357
Chief Administrative Officer
Mike Nadeau, Chief Administrative Officer
390 Bay St. #405
P. O. Box 277
Sault Ste. Marie, ON P6A 5L8
Phone: (705) 942-6297
Email: m.nadeau@socialservices-ssmd.ca
Corporate Services
David Petersson, Director of Corporate Services
540 Albert Street E.
P. O. Box 277
Sault Ste. Marie, ON , P6A 5L8
Phone: 705-759-5433
Email: d.petersson@socialservices-ssmd.ca
Human Resources
390 Bay St. #405
P. O. Box 277
Sault Ste. Marie, ON P6A 5L8
Email: recruitment@socialservices-ssmd.ca
Ontario Works
Alison Kohler, Director, Income and Employment Supports
540 Albert Street E.
P. O. Box 277
Sault Ste. Marie, ON , P6A 5L8
Phone: (705) 759-5453
Email: a.kohler@socialservices-ssmd.ca
Early Years
Carla Fairbrother, Director, Early Years Services
180 Brock Street
P. O. Box 277
Sault Ste. Marie, ON , P6A 5L8
Phone: (705) 541-7321
Email: c.fairbrother@socialservices-ssmd.ca
Housing Services
Jeff Barban, Director of Housing Services
180 Brock Street
P. O. Box 277
Sault Ste. Marie, ON , P6A 5L8
Phone: (705) 759 5004
Email: j.barban@socialservices-ssmd.ca
Sault Ste. Marie Housing Corporation
Manager Housing Operations
180 Brock Street
P. O. Box 277
Sault Ste. Marie, ON , P6A 5L8
Phone:
Email:
Paramedic Services, Land Ambulance
Robert Rushworth,
Chief, Paramedic Services
65 Old Garden River Road
Sault Ste. Marie, ON   P6B 5A5
Phone: (705) 541-7034
Email: r.rushworth@socialservices-ssmd.ca