About
Kids Being Kids is a summer recreation program where activities and programming take place in the six family housing communities owned by the Sault Ste. Marie Housing Corporation. These housing communities include:
Second Line West
Chapple/Albion
Hamilton Heights area
Boston Avenue
Shannon/Capp
Adrian Drive
Kids Being Kids runs five days a week during July and August. The activities are directed at children aged 6-12 years old, but if younger children want to participate they must be accompanied by an adult. Onsite activities can include outdoor sports, small group games, arts & crafts, sing songs, and storytelling. Some offsite activities include swimming, gymnastics, as well as various local tours and field trips. We also offer educational components to the program including a gardening program and various presentations by community agencies.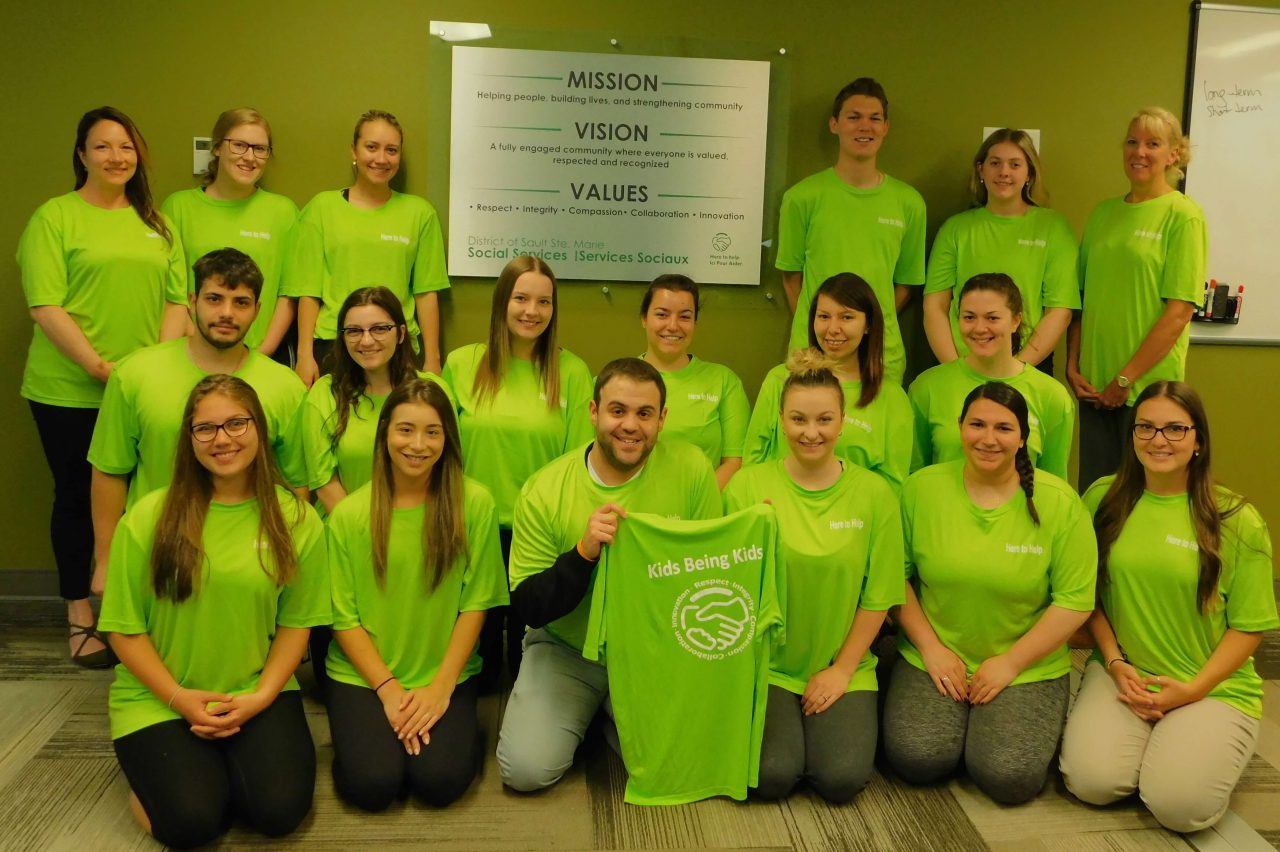 To register a child for the Kids Being Kids program, please complete the registration forms.
Return forms to your Community Hub, the Early Years office at the address below, email them to s.parr@socialservices-ssmd.ca or call the number below and someone will pick them up:
Early Years Services
180 Brock Street
Sault Ste. Marie, ON
P6A 3B7
For further information regarding the Kids Being Kids program please call 705-759-5452.
Summer Employment
We employ post-secondary students who are returning to school in the fall. Students begin work as early as April or May, and continue through to the end of August. Positions include Senior Leaders, Program Leaders, and an Early Years student primarily responsible for data collection.