COVID 19 Early Years and EarlyON Newsletters and Resources
Working from Home With Children Weekly Newsletter
The Social Services Early Years Team prepares the Working from Home With Children weekly newsletter that is full of helpful activity ideas, tips and links to help keep your children busy while working from home.
EarlyON Monthly Newsletter
EarlyON service providers from Sault Ste. Marie, Prince Township and the Sault North are reaching out to families during this difficult time when programs are closed.
The monthly "EarlyON Newsletter" is filled with children's activities, online programs, self-care tips for parents, and much more!
Check out our Local EarlyON Social Media pages:

EarlyON Child and Family Centre  

 EarlyON SSM 

   Urban Indigenous EarlyON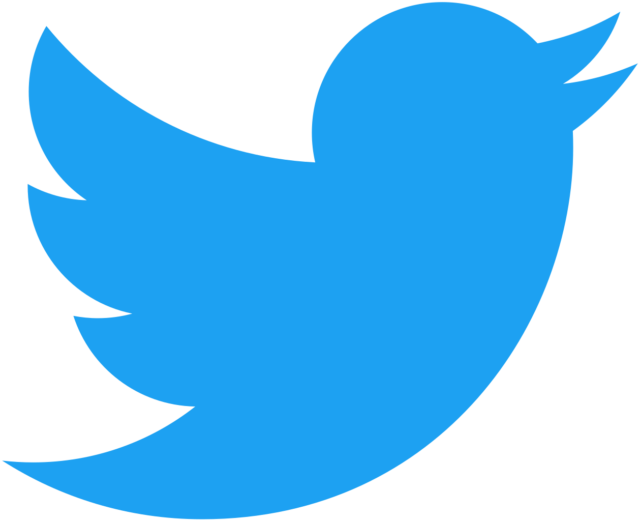 EarlyON Centre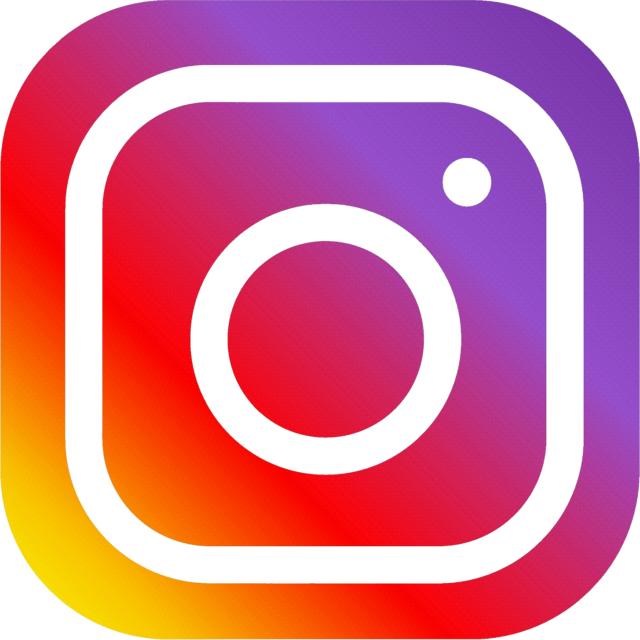 Urban Indigenous EarlyON
(Click on Link Below to Access PDF Version of the Newsletters)
AUGUST 2020 EarlyON Newsletter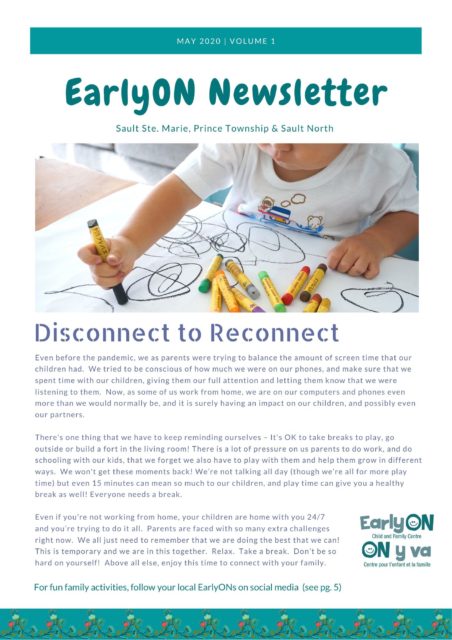 Working from Home With Children_July 6 to 10, 2020
Working from Home With Children_ June 29 to July 3 , 2020
Working from Home With Children_ June 1 to 5, 2020
Working from Home With Children_ May 25 to 29, 2020
Working from Home With Children_ May 19 to 22, 2020
Working from Home With Children_ May 11 to 15, 2020
Working from Home With Children Newsletter - May 04, 2020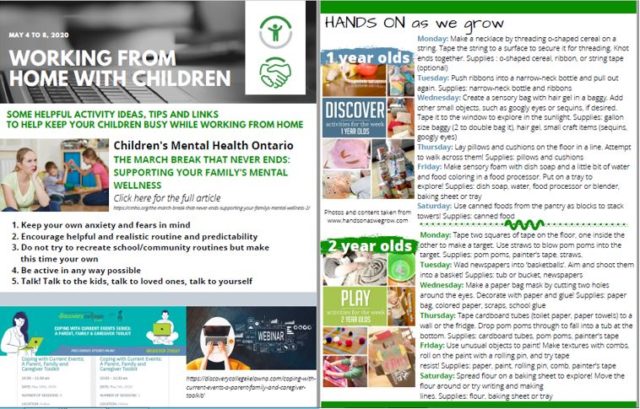 Working from Home With Children Newsletter - April 27, 2020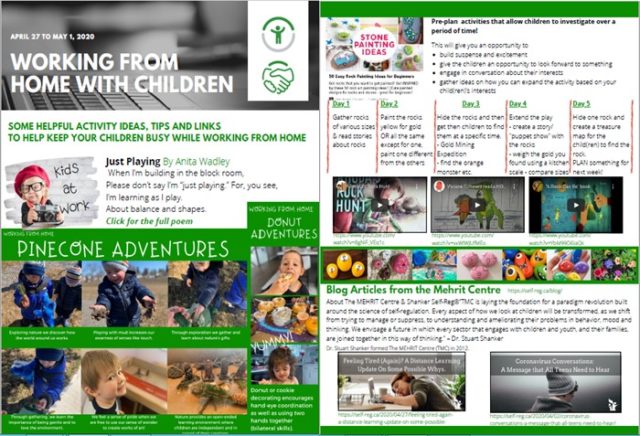 Working from Home With Children Newsletter - April 20, 2020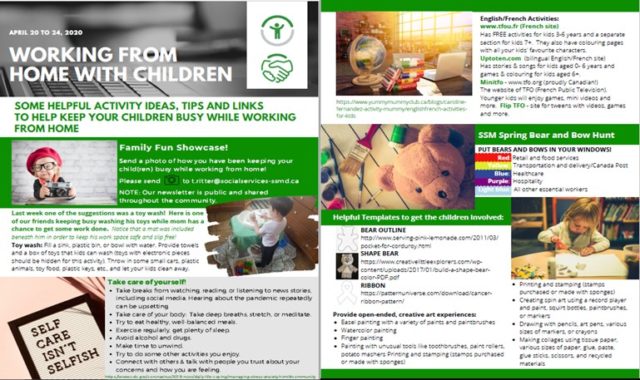 Working from Home With Children Newsletter - April 14, 2020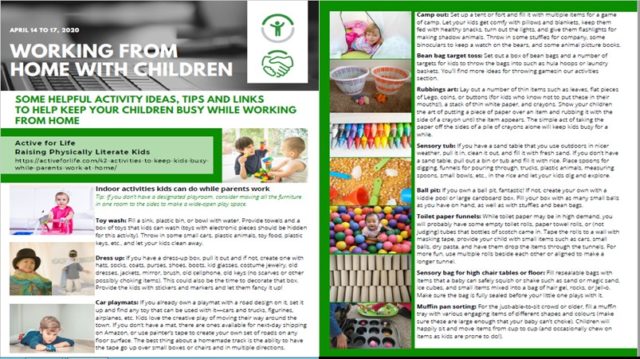 Working from Home With Children Newsletter - April 6, 2020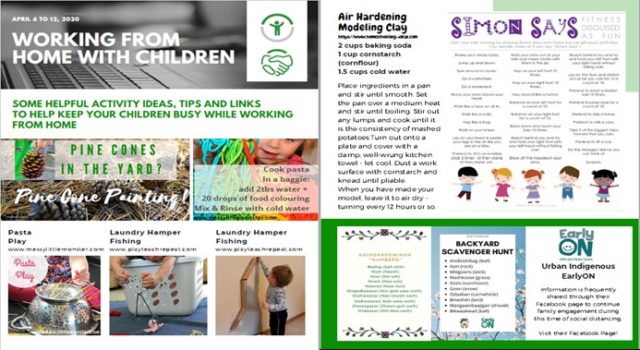 Working from Home With Children Newsletter - March 30, 2020